2016 Olympic Gold Medalist

2015 NBA Champion
2013 All-Rookie First Team

2012 7th Pick in the NBA Draft

2011 ACC Rookie of the Year

2010 McDonald's All American

2-Time Iowa 4A State Champion
THE ATHLETE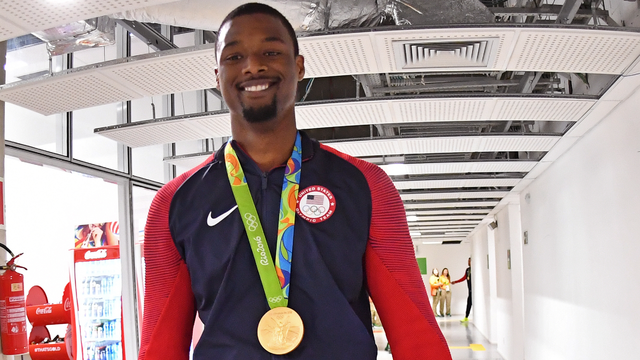 From small town Ames, Iowa, Harrison, an Advanced Placement Scholar (AP), is considered to be one of the most celebrated student-athletes in Little Cyclone history and was ranked as the nation's top player in the class of 2010 by ESPNU 100 and Scout.com. In his senior year Harrison, the 2009 Sporting News High School Athlete of the Year, averaged 26 points, 10 rebounds, 3 steals and 3 assists, leading Ames High School to a 27-0 season and a second consecutive state championship.
Harrison finished his career at Ames High as their all-time leading scorer with 1,787 points, all time leader in rebounds, blocks and steals. Harrison was selected to play in the 2010 McDonald's All-American Game and the 2010 Jordan Brand Classic game, receiving Co-MVP honors in both performances. In 2010 he was named Iowa Mr. Basketball, Mr. Basketball USA, All-USA Basketball Player of the Year by USA Today, and was the recipient of the Morgan Wootten Player of the Year Award as well as multiple All-American team selections.
AMES HIGH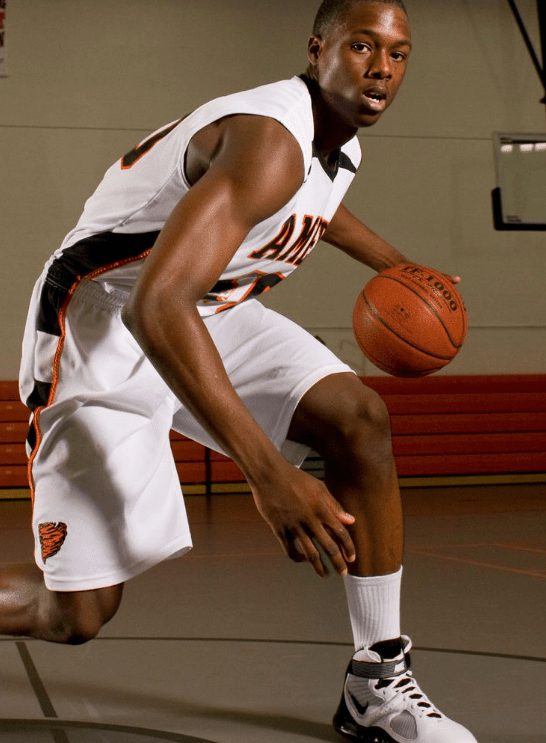 In just two years at UNC, Harrison started in 73 games and averaged 16.4 points and 5.5 rebounds while leading the Tar Heels to two consecutive NCAA Tournament Elite Eight appearances. Harrison is one of UNC's most decorated players earning 2010, 2011 Preseason All-American, 2011 Second Team All-ACC, 2011 All-ACC Freshman Team, 2011 ACC Rookie of the Year, 2012 Second Team All-American and 2012 First Team All-ACC honors.
In March 2011, Harrison set the record for most points scored by a freshman in an ACC Tournament with his 40-point performance against Clemson. The Tar Heels then went on to play in the 2011 NCAA Tournament where Harrison scored 84 points, the most points of any UNC freshman in history.
CAROLINA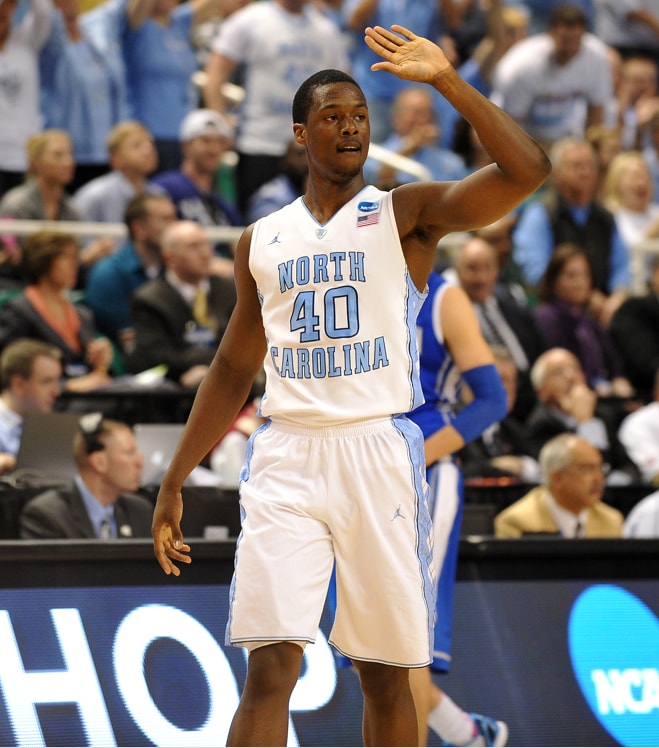 Harrison Barnes was a forward for the 2015 NBA Champions, Golden State Warriors. In the 2012 NBA Draft, he was selected seventh overall by the Warriors. Since his arrival to the Bay Area team he has been named 2012-13 NBA All-Rookie First Team, a starter in 2013 & 2014 BBVA Compass Rising Stars Challenge at All-Star Weekend and most recently an NBA Champion, all by the age of 23. Harrison played with the Warriors from 2012-2016.
GOLDEN STATE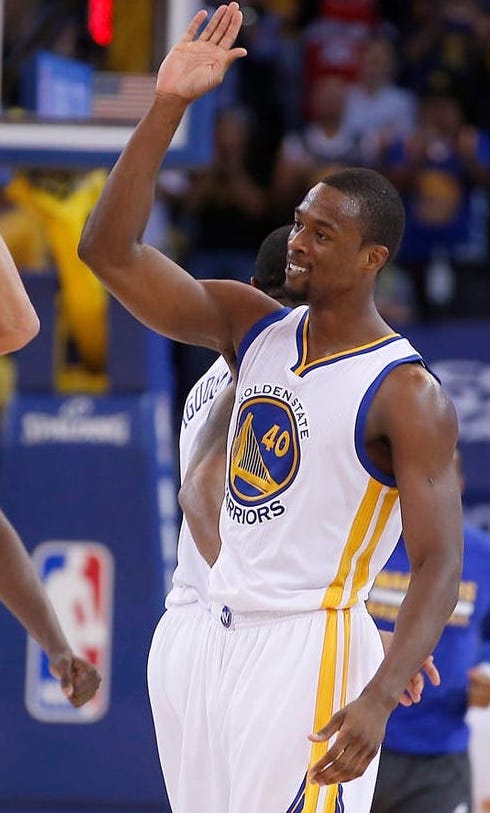 On July 9, 2016, Barnes signed a four-year, $94 million contract with the Dallas Mavericks. He made his debut for the Mavericks in their season opener on October 26, recording 19 points and nine rebounds in a 130–121 overtime loss to the Indiana Pacers.Two days later, he scored a career-high 31 points in a 106–98 loss to the Houston Rockets. He bested that mark on November 6, scoring 34 points in an 86–75 overtime win over the Milwaukee Bucks. Barnes scored 30 points or more seven times during the 2016–17 season, including five 31-point games. After never finishing better than fourth in scoring in his four seasons with the Golden State Warriors, Barnes led the Mavericks with a career-best 19.2 points per game.
DALLAS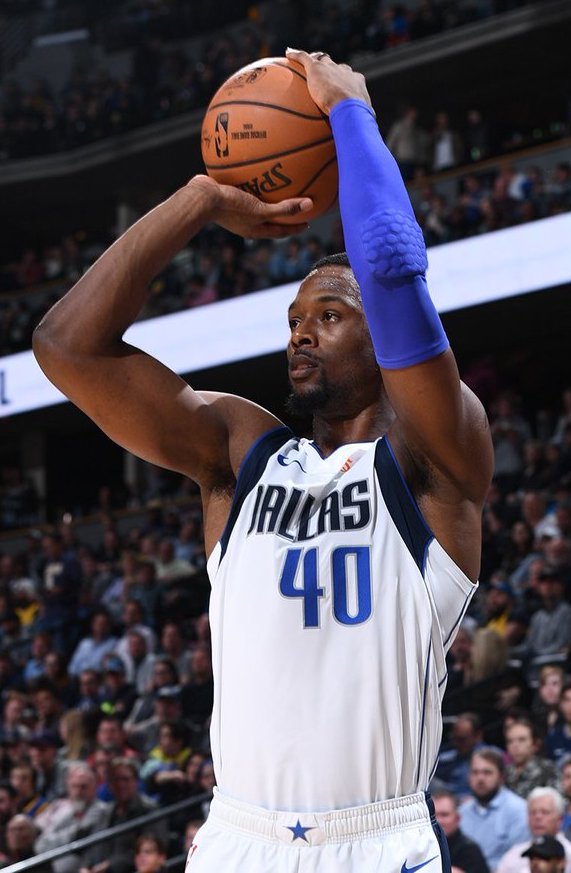 In June 2016, Barnes was named to the United States national team for the 2016 Summer Olympics. He helped Team USA win the gold medal in Rio!
Member of the 2019 USA World Cup Team. Started in all eight games, averaged 11.6 points (third high on team) and 4.6 rebounds a game. Scored in double-digits in six of the USA's eight games, including a game-high 22 points versus Serbia.
TEAM USA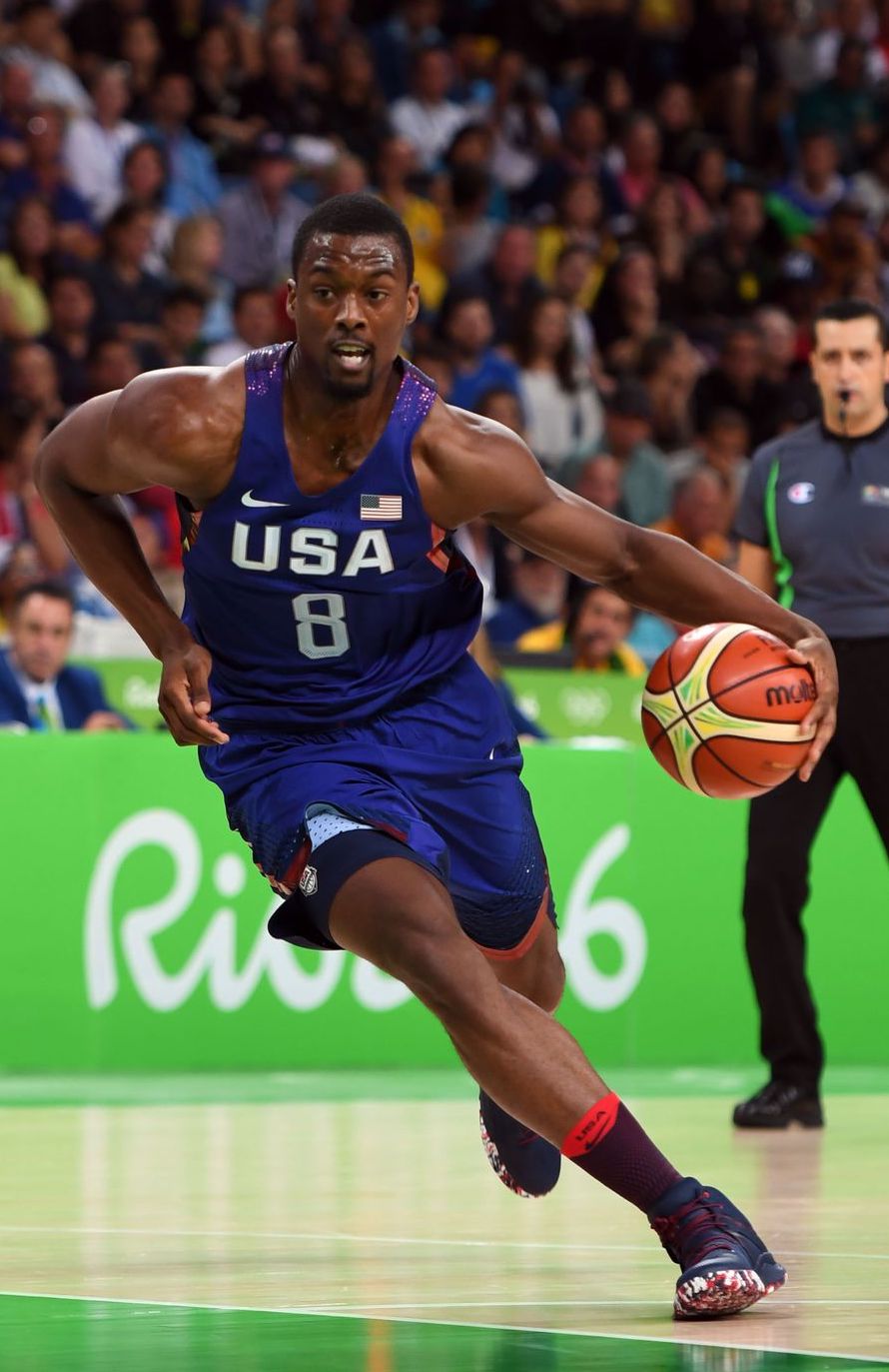 After joining the Sacramento Kings on February 6, 2019, Barnes made his debut two days later, scoring 12 points in a 102–96 win over the Miami Heat. Barnes signed a four-year, $85 million contract extension with the Sacramento Kings following the 2019 season..
SACRAMENTO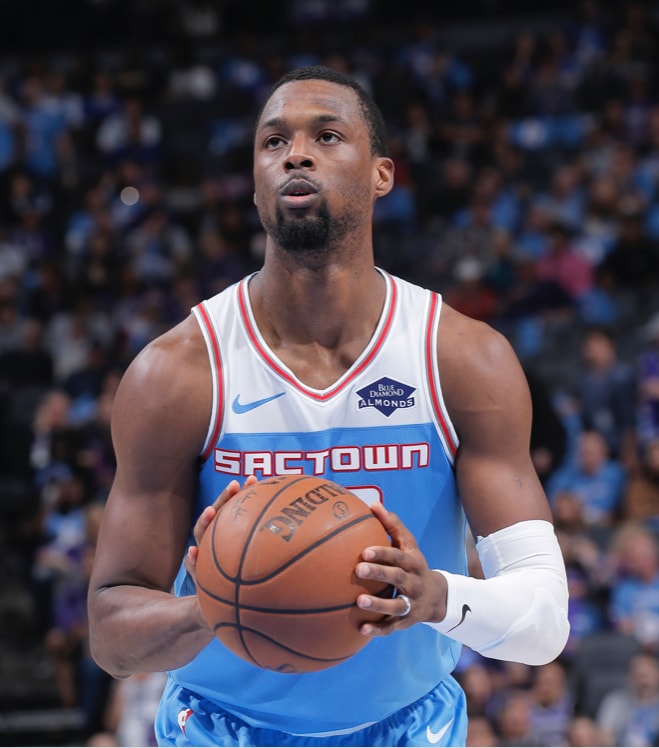 On July 29, 2017 Barnes married Brittany Johnson at Rosecliff in Newport, Rhode Island. Even though they haven't crossed the parenting bridge yet, marriage has given Barnes a chance to understand the sacrifices Shirley made raising him as a single mother, and thus strengthen the bond of the family.
THE MAN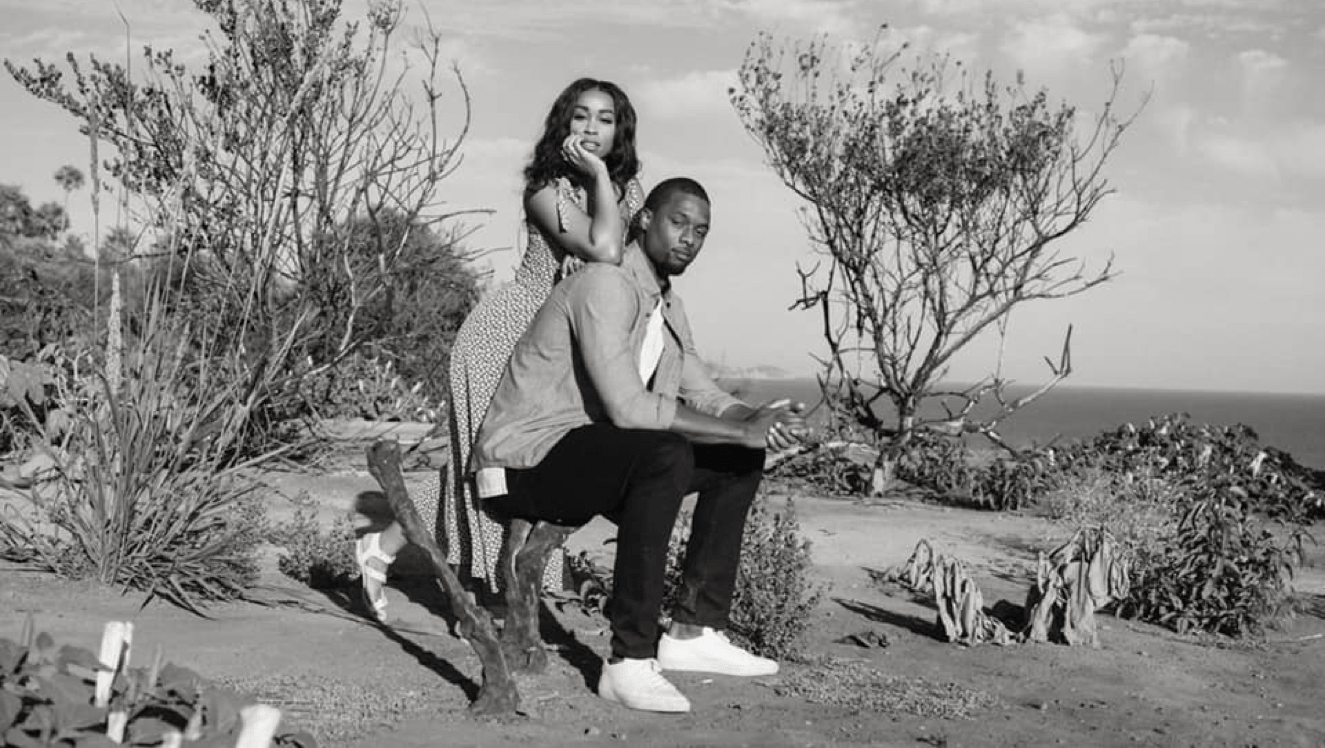 Harrison Barnes is a devout Christian and values his family and friends above anything else. Coming from humble beginnings, his mom Shirley instilled a deep sense of hard work, dream chasing and generosity. In fact, it was Shirley who encouraged and supported Barnes early on to develop his basketball game, and until today she has not missed a single game. Barnes also has a little sister, Jourdan-Ashle, who was named after Michael Jordan.
Family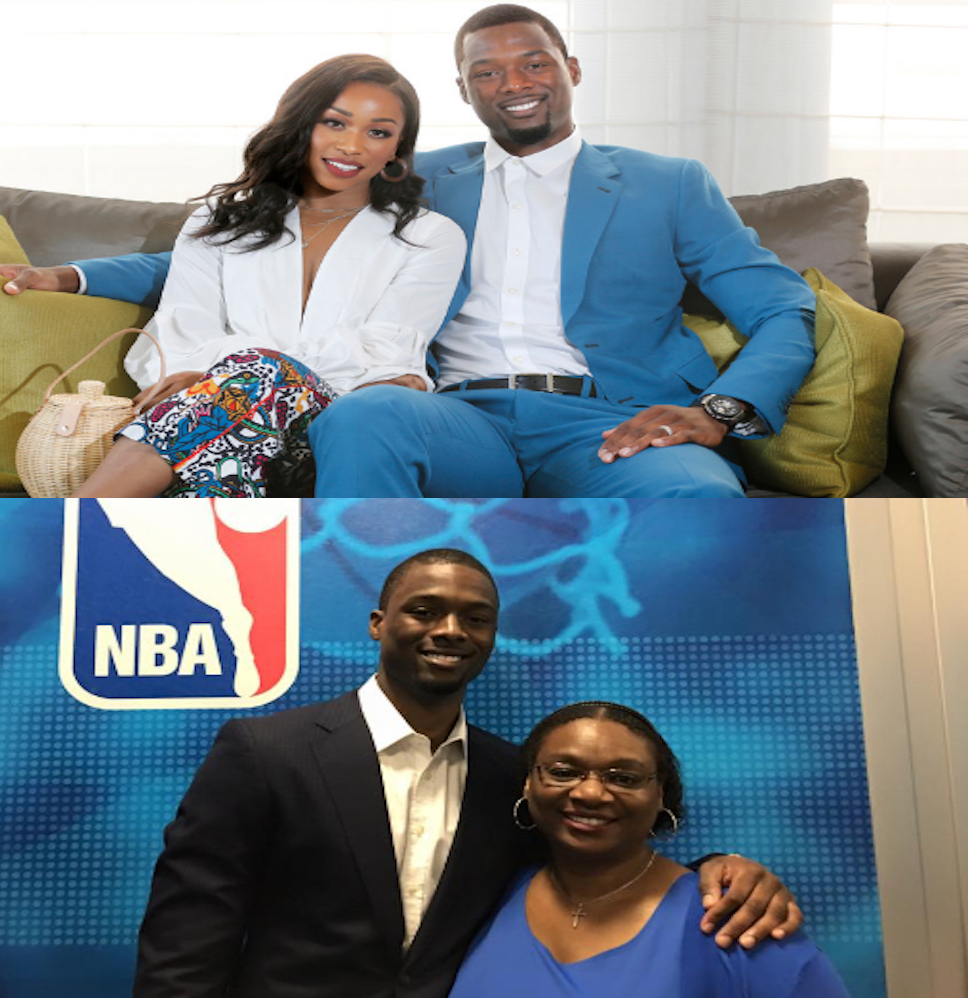 Money, fame, and talent can be the top priorities for most professional athletes, but for Harrison Barnes, it's his relationship with God that comes first. He is a Christian.
Ever since he was young he grew up in the church. His faith has always been a big reason why he plays. On the inside of his shoes he has TGBTG, which is 'To God Be The Glory' and he just plays for Him. He realizes how blessed he is, how fortunate he is. There is a lot of people in this world that love the game of basketball and want to play the game of basketball. Where the game has taken him, how good it has been to himself, his family, the communities he has touched…he just realizes it is not his work, but His.
Faith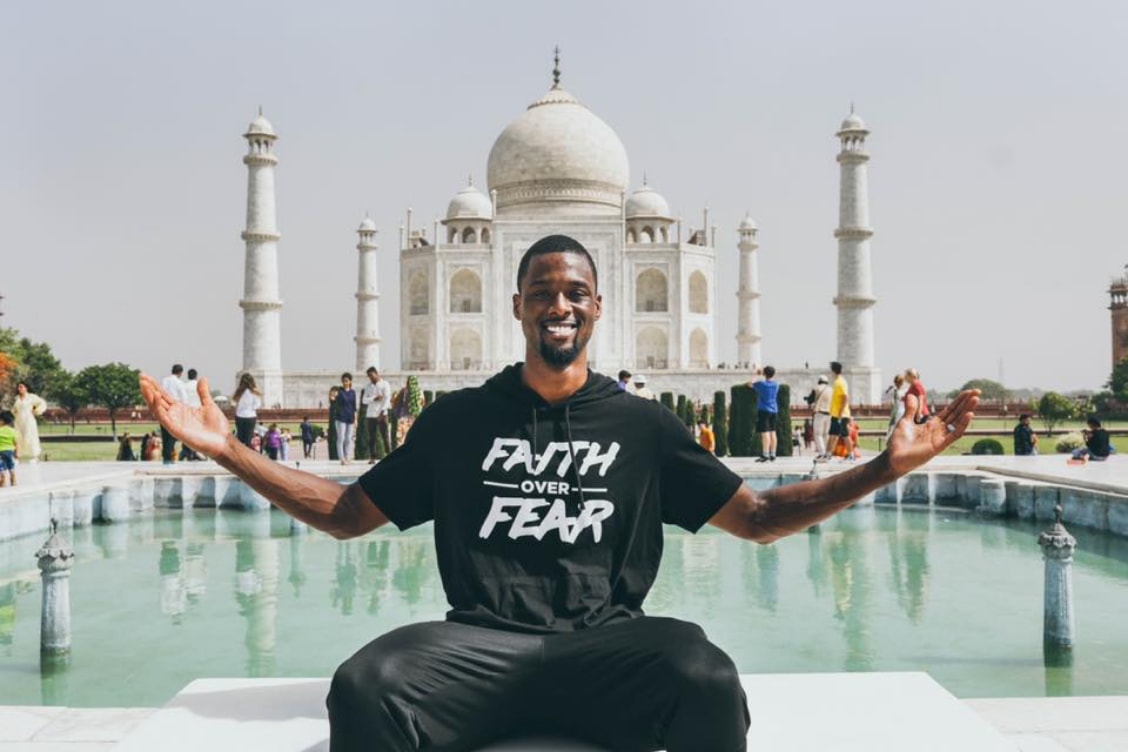 Harrison Barnes is passionate about technology and entrepreneurship, and aims to support ventures that drive progress and have a positive impact on the world. Keep scrolling to explore some of the companies Barnes has invested in.
INVESTMENTS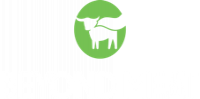 Beyond Meat is a Los Angeles-based producer of plant-based meat substitutes founded in 2009 by Ethan Brown. The company's initial products became available across the United States in 2012. The company has products designed to simulate chicken, beef, and pork sausage. As of 2020, Beyond products are widely available in most U.S. grocery stores, and the company's web site lists availability at over 60 restaurant chains and venues such as stadiums and campus cafeterias.
As of July 2019, Beyond Meat had a market value of US$11.7 billion, following a value of $3.8 billion on the day of its initial public offering, May 2, 2019. Beyond Meat trades on the United States NASDAQ exchange under the symbol BYND.
BEYOND MEAT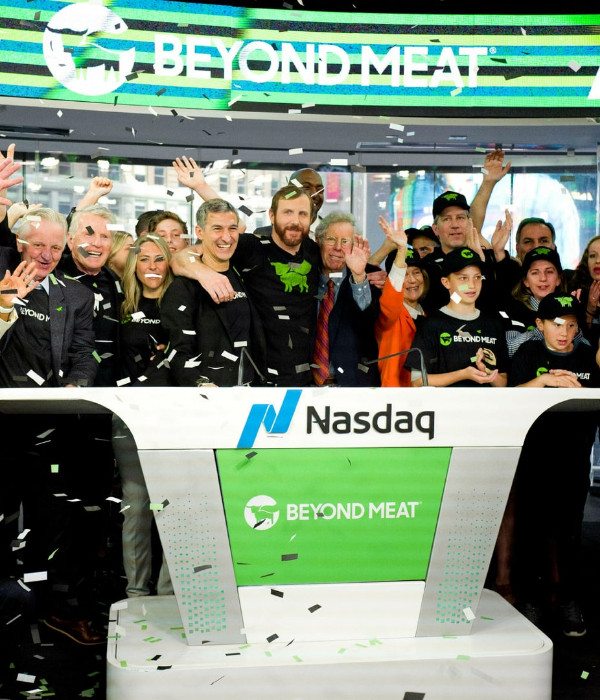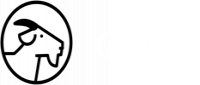 GOAT Group is the world's largest marketplace for authentic sneakers. Its brands offer the greatest selection of sneakers available through company-operated retail stores, e-commerce sites and mobile apps under the GOAT and Flight Club brands. Through its innovative technology and service, GOAT Group has changed the landscape of sneaker commerce and has quickly become the world's most trusted source to discover, buy and sell authentic sneakers.
The company is backed by strategic investor Foot Locker, Inc. as well as some of the leading names in venture capital including Accel, Andreessen Horowitz, Index Ventures, Matrix Partners, Upfront Ventures, Webb Investment Network and Y Combinator.
GOAT GROUP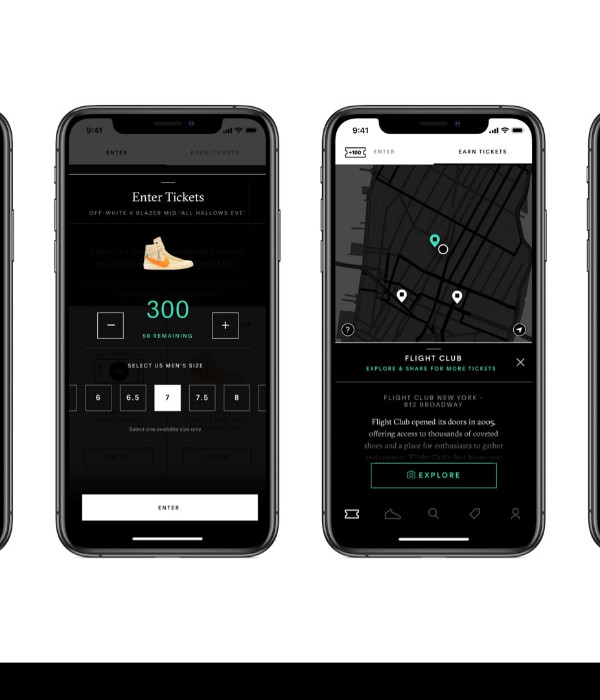 Firefly is the street-level digital media platform that connects audiences with dynamic media on taxis and rideshare vehicles.
The company works with taxi companies and rideshare drivers to install its proprietary advertising displays atop their vehicles. These proprietary screens deliver dynamic content based on location-based, WiFi-enabled triggers.
Firefly provides an additional revenue stream to maximize drive time and empowers brands to efficiently engage consumers across our nation's busiest cities, including San Francisco, Los Angeles, New York City, Dallas, Austin, Chicago and Miami.
FIREFLY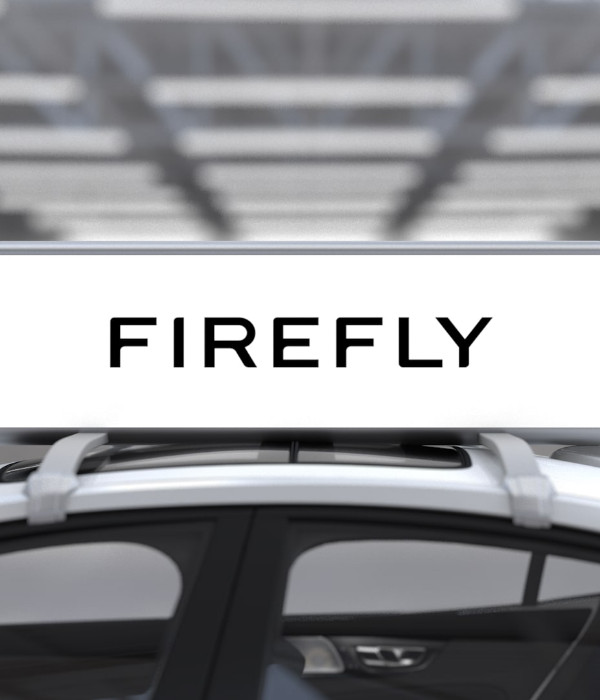 Our Mission: To engage, inspire and support at-risk youth, underserved/minority communities through programs, mentorship and sponsorship focused in the following areas:
Social Injustice
Literacy and Academic Achievement
Financial Literacy and Entrepreneurship
Women's Entrepreneurship
Holistic Wellness
PHILANTHROPY
The Harrison Barnes Reading Academy was formed to provide literacy support for children from kindergarten through third grade by pairing them with a one-on-one volunteer. The program is running in Barnes' native Ames, along with Nevada, and Huxley.
HARRISON BARNES READING ACADEMY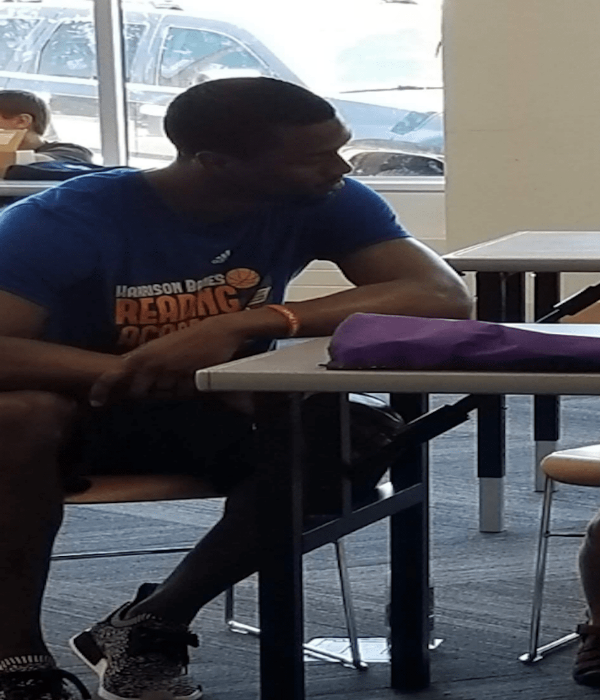 The Ames Foundation has raised money for small and large projects that improve live in Ames for the past 40 years. Their mission is to connect generosity with opportunity by supporting a wide range of public projects.
THE AMES FOUNDATION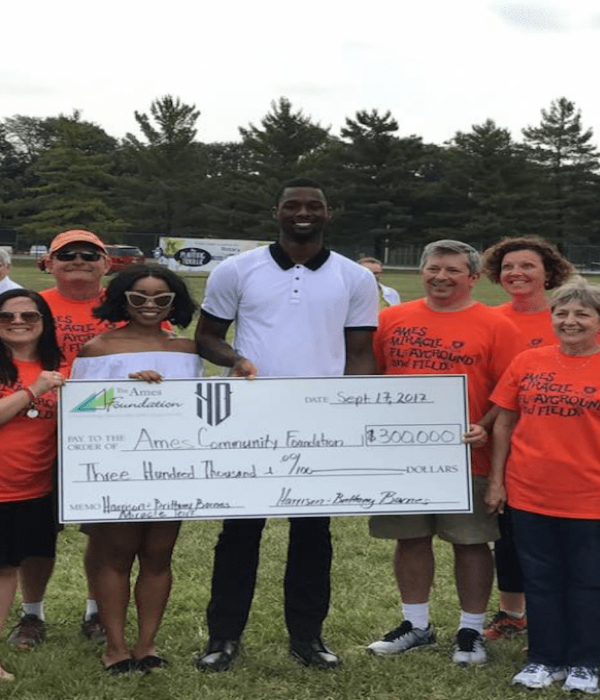 The Boys and Girls Club of America is national organization which organizes voluntary after-school programs for school-aged students. The programs are designed to empower young people to succeed in school and lead healthy, productive lives.
THE BOYS AND GIRLS CLUB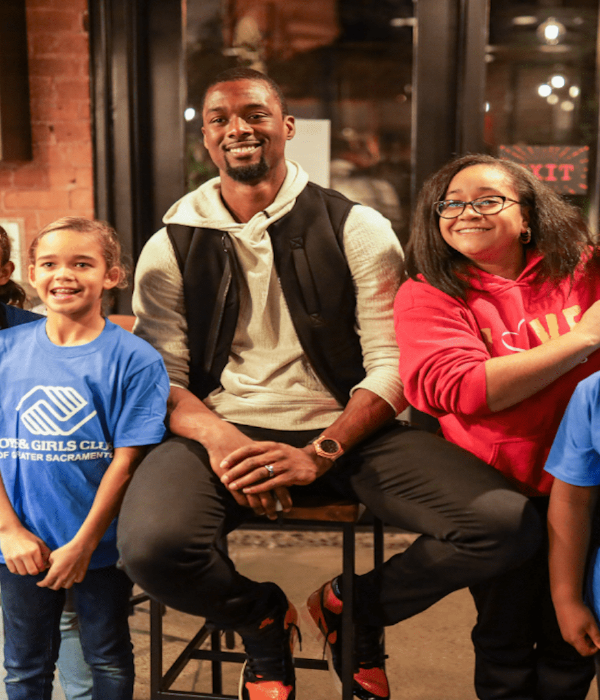 NBA Math Hoops is a fast-paced basketball board game that allows students to learn fundamental math skills. The Pistons and Flagstar Bank hosted events throughout the year to support the program including a Michigan Science Center field trip, a regional tournament and they surprised Math Hoops player Kaamilah at an assembly to send her off to California to compete in the third-annual NBA Math Hoops National Championship!
LEARN FRESH EDUCATION CO: NBA MATH HOOPS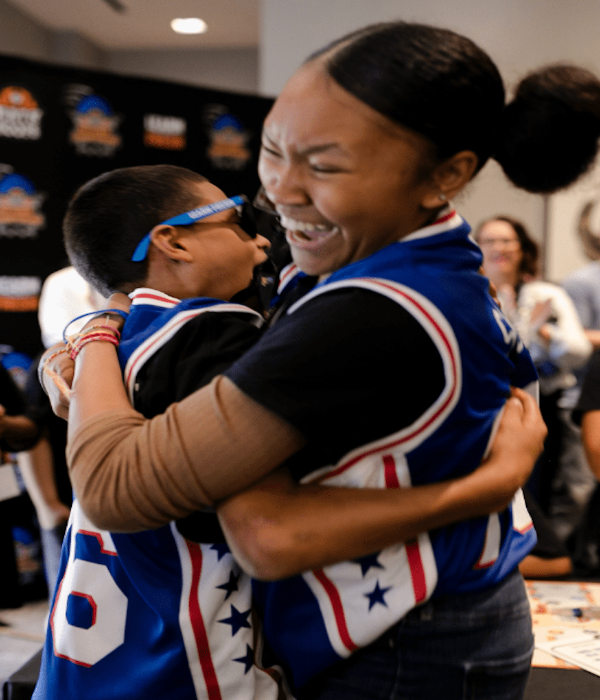 The Sierra Health Foundation is a private philanthropy that promotes health, racial equity and racial justice by partnering up with communities, organizations and leaders. The organization is committed to reducing health disparities through education and strategic grant-making. The funding region consists of 26 counties in California: Alpine, Amador, Butte, Calaveras, Colusa, El Dorado, Glenn, Lassen, Modoc, Mono, Nevada, Placer, Plumas, Sacramento, San Joaquin, Shasta, Sierra, Siskiyou, Solano (eastern), Stanislaus, Sutter, Tehama, Trinity, Tuolumne, Yolo and Yuba.
SIERRA HEALTH FOUNDATION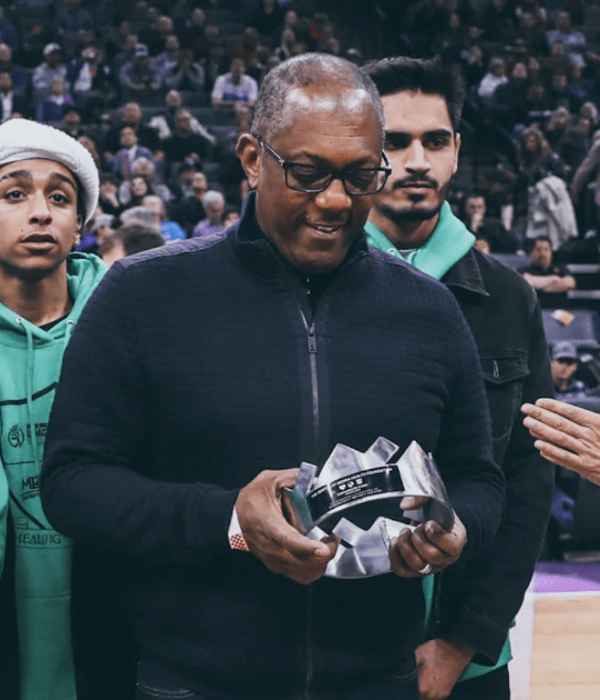 Hunger Busters is focused on increasing school attendance, test scores and improving in-school behavior. Such issues become larger over time if not addressed and the organization aims to help school-aged children turn into responsible, healthy and educated adults. Loyal volunteers make the meals daily, and the organization is supported through private donations and corporate sponsorships.
FOOD FOUNDATION: HUNGER BUSTERS